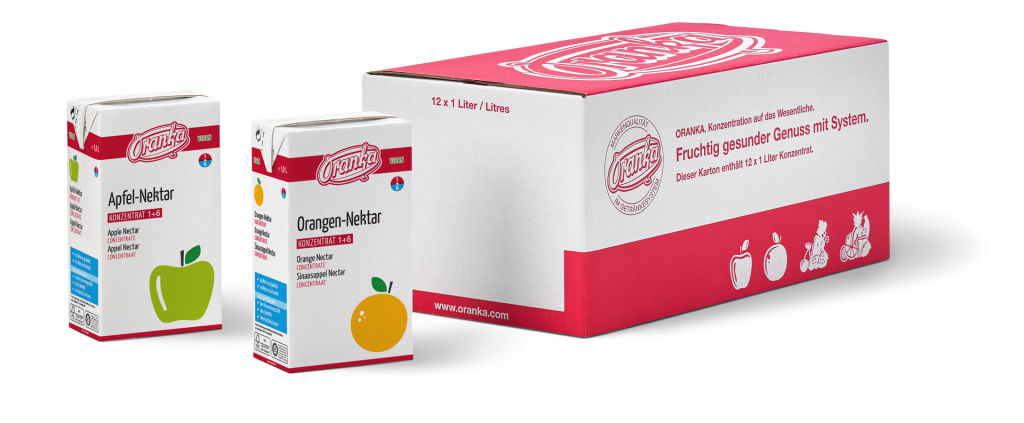 ORANKA fruit nectars: Quality and innovation..
Fruit nectars are a welcome alternative to fruit juice or soft drinks. Depending on the type of fruit, they contain at least 25 to 50 per cent fruit, as well as water and possibly sugar or a sweetener. The minimum contents are specified in the fruit juice and soft drinks ordinance. Colourings and preservatives may not be used in fruit nectars.
ORANKA fruit nectars have received numerous awards (DLG) and have a high fruit content of at least 55% (1+9) or at least 50% (1+6) in the final drink.
Also good to know:
All ORANKA drinks are vegan and allergen-free according to the Food and Drug Directive. In accordance with our General Terms and Conditions, we deliver our healthy beverage concentrates to your facility in maximum freshness and, as a rule, free of freight charges within Germany.